Recipe:
Chicken and Cashew Curry
Yield:

3 servings

Total Time:

40 minutes
Recipe courtesy of Nuts for Life (www.nutsforlife.com.au)
Ingredients
4 teaspoons curry powder
1 teaspoon garam masala
1 tablespoon olive oil
5 cloves garlic
1 red onion, diced
2 red chilis
1 tomato, diced
1 stalk lemongrass (tender base only)
1/4 cup coconut milk
1 cup water
¼ teaspoon salt
¼ teaspoon pepper
3 ounces cashews, soaked
12 ounces chicken thighs, diced
Instructions
Rub 2 teaspoons curry powder and salt into the chicken and set aside.
Blend garlic, onion, tomato, lemongrass and chili in a blender until a smooth paste is formed.
Heat olive oil in a medium saucepan. Cook blended mixture, remaining curry powder and garam masala over low heat. Stir constantly, cook until fragrant, about 5 minutes.
Add chicken and cook for about 2 minutes.
Add cashews and water. Allow to simmer over low heat for 20 minutes. Stir occasionally.
Add coconut milk, stir, and allow to come to a boil. Turn off the heat as soon as it boils.
Serve hot with white rice and papadums (thin Indian crackers) on the side.
Tip: You can soak cashews in warm water for 20 minutes to soften the nuts and allow for better absorption of flavors.
nutrition facts
Based on 3 servings
Per serving:
Calories322
Total Fat19g
Saturated Fat4g
Sodium215mg
Total Carbohydrate11g
Dietary Fiber4g
Protein28g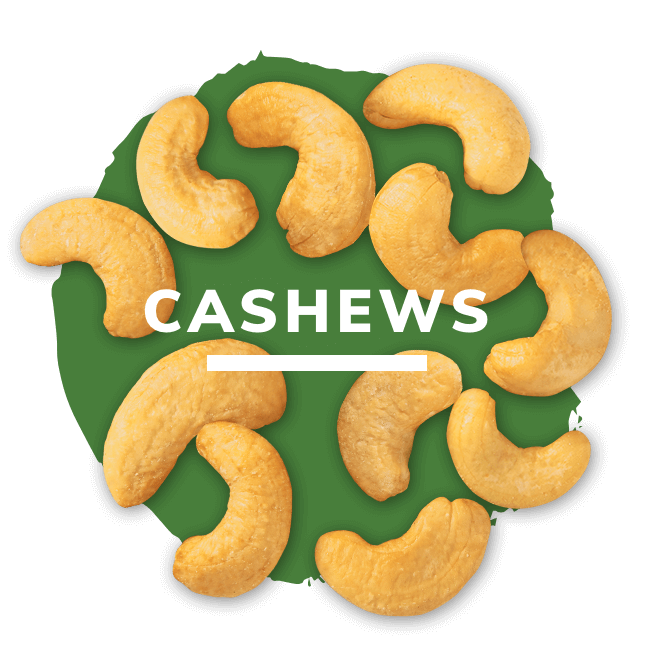 Want Facts on Cashews?
learn more