Recipe:
Toasted Walnut Hummus
Yield:

8 servings

Total Time:

13 minutes
Description
This citrusy, nutty hummus makes a great dip and spread. Try spreading it on panini made with grilled vegetables for a healthful, vegetarian sandwich.
Ingredients
1/2 cup California walnuts
3 tablespoons walnut oil
1 garlic clove, quartered
1 14-ounce can chickpeas or garbanzo beans, drained and rinsed
1/2 teaspoon orange zest
1/4 cup orange juice
1 teaspoon salt
1/4 teaspoon black pepper
Instructions
Toast walnuts in 350°F oven for 8 minutes or until golden brown. Cool to room temperature.
Combine toasted walnuts with oil and garlic and puree in food processor or blender until smooth.
Add chickpeas, orange zest, orange juice, salt and pepper and continue to blend to an even, smooth consistency. Adjust seasoning if necessary.
Serve hummus in small serving bowl alongside toasted pita bread or with a variety of colorful raw vegetables.
nutrition facts
Based on 8 servings
Per serving:
Calories170
Total Fat11g
Polyunsaturated Fat7g
Sodium400mg
Total Carbohydrate13g
Dietary Fiber4g
Protein5g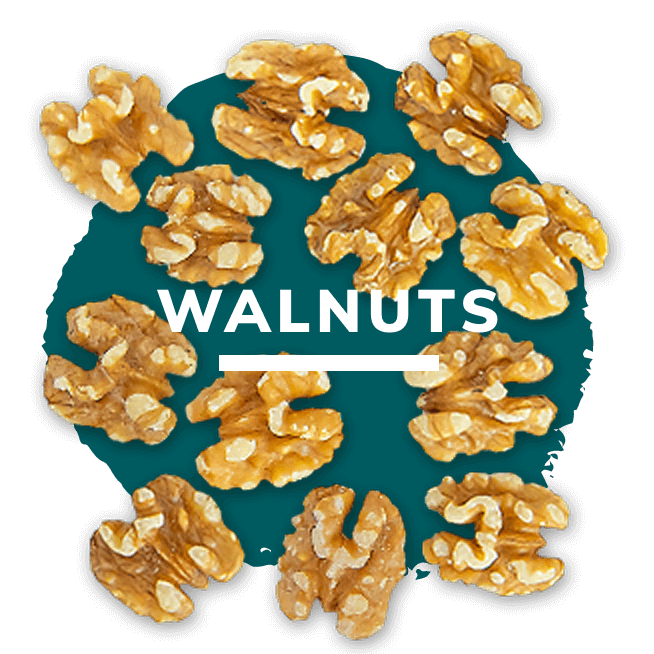 Want Facts on Walnuts?
learn more